Enameled wire pinhole test method , use 6 meters wires without bending and unstretched copper sample, be immersed in 3% alcohol phenolphthalein +0.2% salt solution, the solution is positive, negative to sample by DC 12V DC for a minute, then you can have the number of pinholes (pinhole places will have red bubbles, the pinhole numbers in 8pcs the following qualified)
Specification for brine pinhole test for enamelled wire
Operation steps
1.Prepare copper wire or wound armature samples according to the requirements

2. Connect the power supply, switch on the power, adjusting DC voltage meter adjustment knob, the voltage value is 12V.

3. Copper wire or wound sample was immersed in 0.2% of the concentration of salt solution (main ingredients are water, salt, pure alcohol, phenolphthalein, 3%)
In the sample, the negative electrode connected with DC power supply, DC power connected with the positive solution.

4.Within a minute, observe the change of the sample, if the sample has no obvious change, indicating that the sample without pinhole, if the red and the penetrating phenomenon around the sample you need to pay attention to, at this time, explain the pinhole, carefully count, there is the phenomenon of a few, there are a few pinholes.
5.After the experiment, turn off the power and take out the sample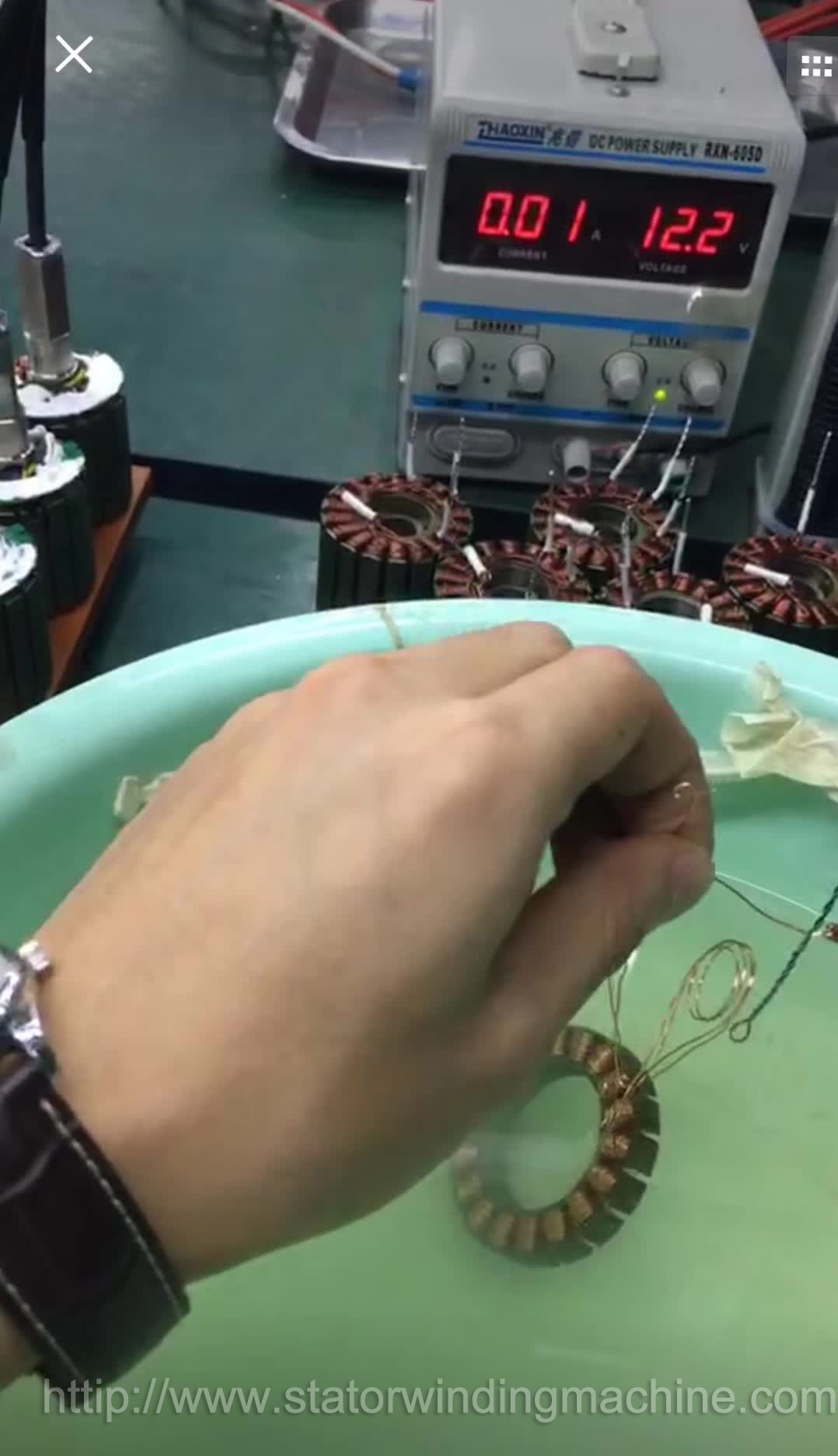 Contact: emily@motor-machinery.com
Skype: motor.machinery
Mobile: +86-17721374887
Website: http://www.statorwindingmachine.com; http://www.coilswinding.com