CATEGORIES
Latest news
Contact us
ADD: No.4 Building , No.1500, Kongjiang Road,Yangpu District,200093,Shanghai,China Skype: motor.machinery
TEL: 86-21-58992293
FAX: 86-21-58992292
E-mail: sales@motor-machinery.com

> Universal motor armature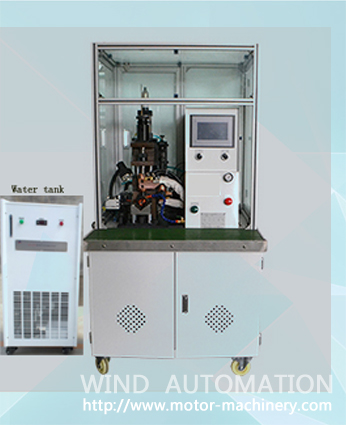 Commutator spot welding machine conductor hot staking Fusing for thin or big wire High frequency inverter WIND-DC-CW003
with DC power supply
Thin wire 0.01mm thick wire 1.2mm
hook type commutator soldering
Slot type commutator hot stacking
Product description: Motor commutator welding with especially thin or big wire, with cooling water tank (act as a conditioner ) WIND-DC-CW003 with high frequency 15K Hz DC power supply for high and consistent quality wit
PRODUCT INTRODUCTION
Commutator spot welding machine conductor hot staking Fusing for thin or big wire High frequency inverter weld and hot stacking commutator with small big wire thin and big wire, with cooling water device (act as a conditioner ), Easy for the operator who like the machine type most.
Commutator Fusing Machine Competitive Advantages:
1. Fusing machine WIND-DC-CW003 with high frequency 15K Hz DC power supply for high and consistent quality with refrigeration constant temperature water tank, The commutator fusing penetration is perfect,the instantaneous current is big enough for the machine to fusing decisively with high efficiency,
2. For high standard usage with big output and commutator with widely covering thick wire, thin wire gauge 0.01mm~1.20mm
3. You can test the welding result, for some motor welding expert they can see the welding appearance place is constant for each commutator and slot connection position.
4. For commutator fusing machine user who produce big size armature with long shaft, big armature stack OD, stack height, some of the machine fixture will do special heat treatment for long life usage,
Distance tests a horse's stamina, Time tells you the machine's quality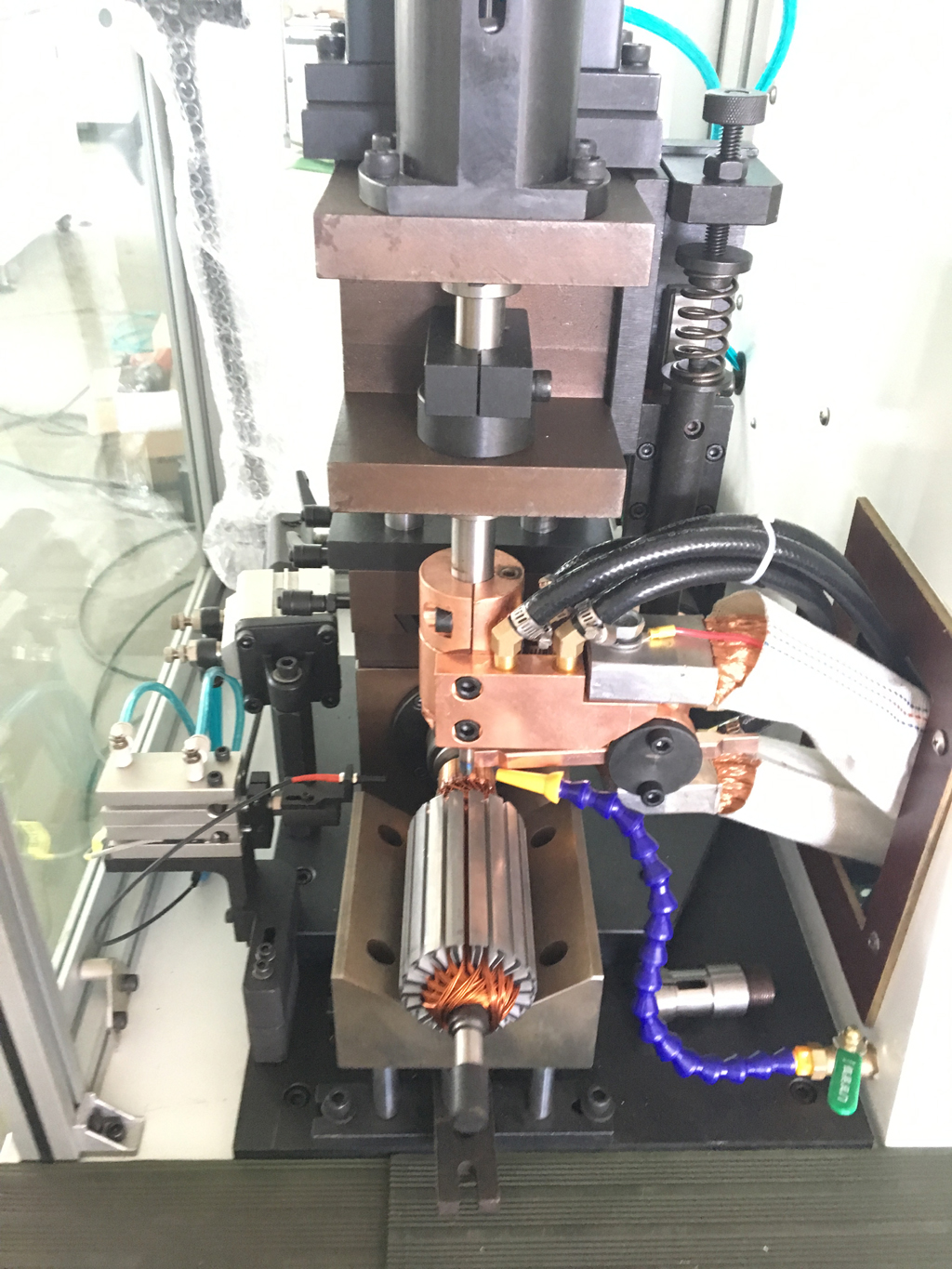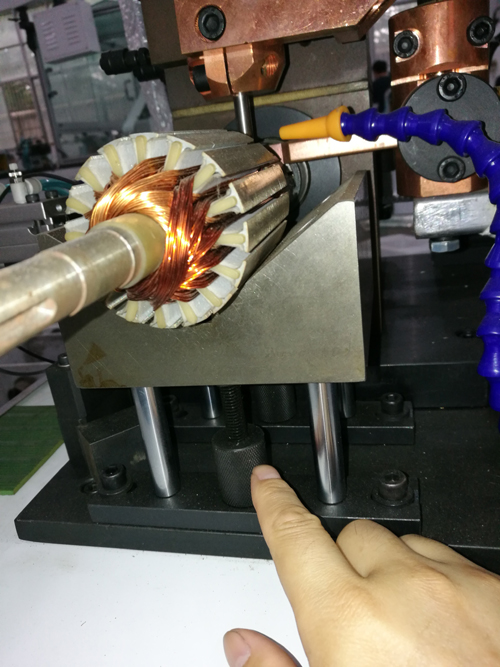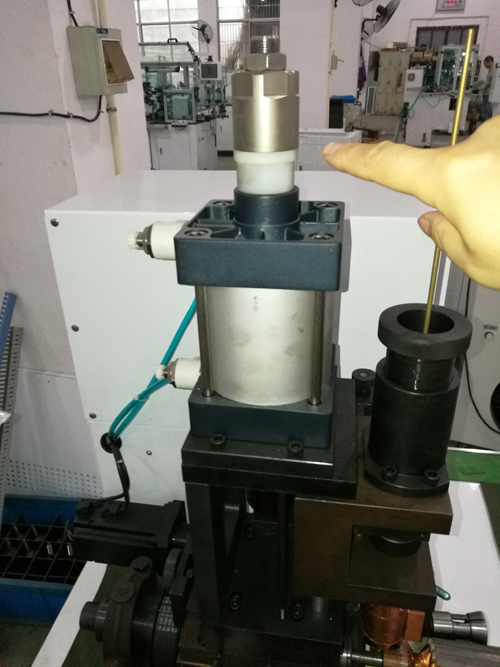 Electric Motor Commutator Fusing Machine Parameter:
Wire diameter: 0.01~1.2mm
Armature OD: 20~100mm
Armature stack height:10~100mm
Commutator OD:8~70mm
Airsource:5~7KG/cm2
Welding power: 10~30KW
3phase AC 380V 50~60Hz
Weight: about 600KGS
The fusing machine fixture is related to four major parts
1. Armature shaft size range
4.Armature stack thickness
How to acheive good fusing quality, below four factors you can check
1. Adjust the fusing current to suitable current
2. Right pressure to the fusing soldering area
3. Fusing time
4. Conductor resistance, it is related to the electrode contacting area
Contact
emily@motor-machinery.com
Skype: motor.machinery
Mobile: +86-18067425780
Website:www.coilswinding.com; http://www.statorwindingmachine.com